Explaining the futureof advertising
DIRECTV's Ad Sales Experience
When DIRECTV introduced Addressable Advertising to the marketplace, it sounded too good to be true: using consumer data, DIRECTV can deliver TV advertising to only the households interested in the message. That means client's only pay for the customers they want. We created a website experience that would educate and convince clients of the addressable platform as well as DIRECTV's other offerings. By timing the launch with annual up fronts as well as news coverage of addressable tech, DIRECTV was able to gain even more coverage.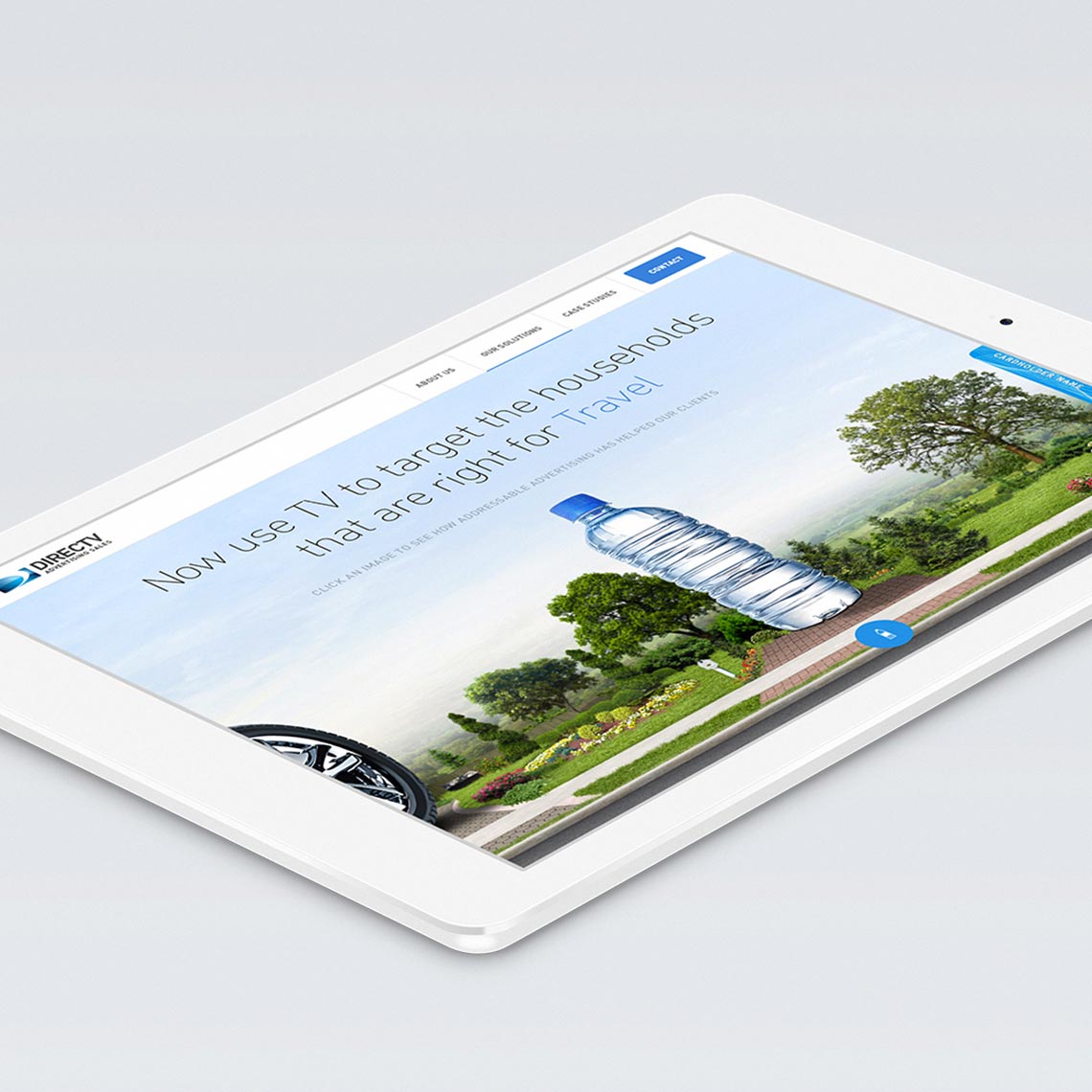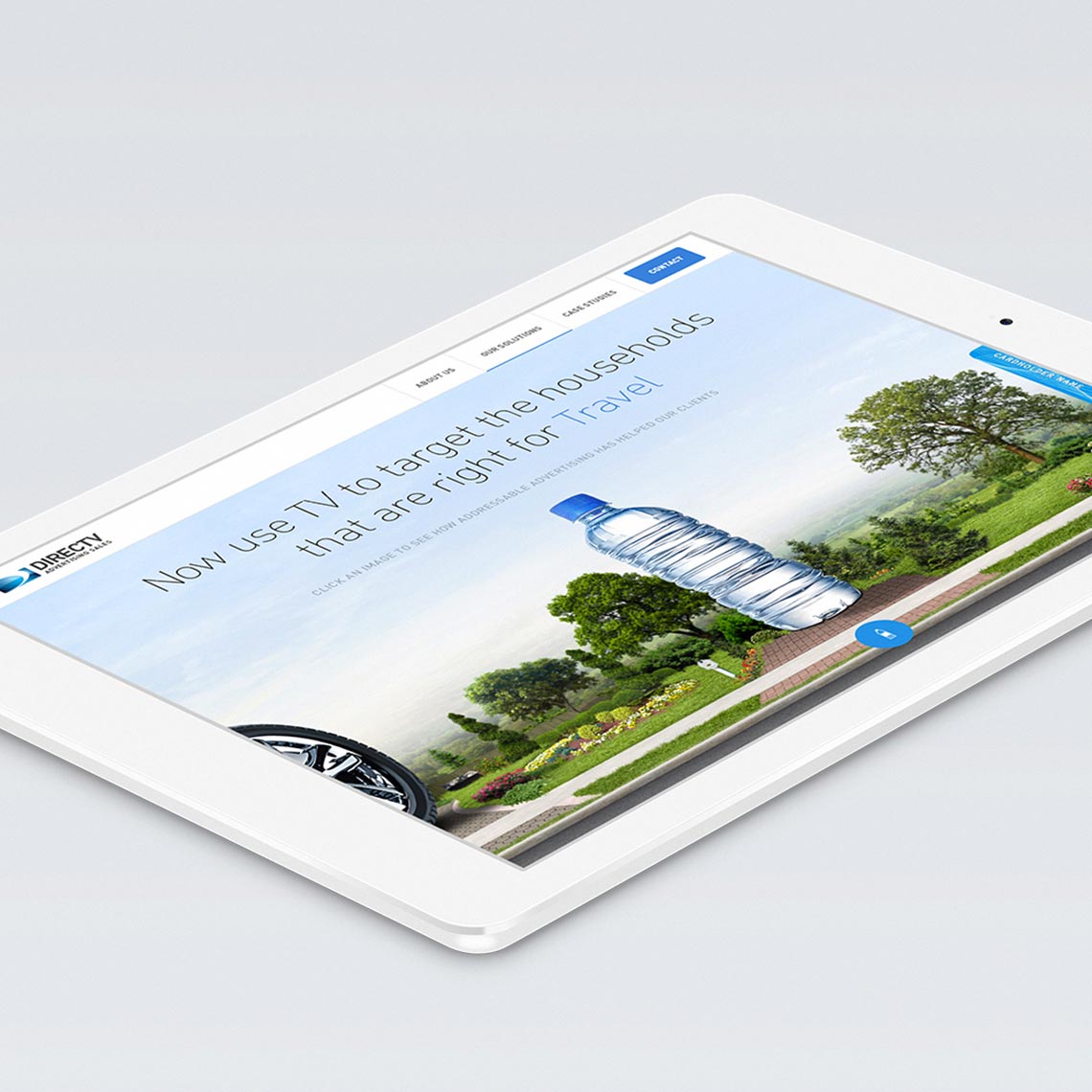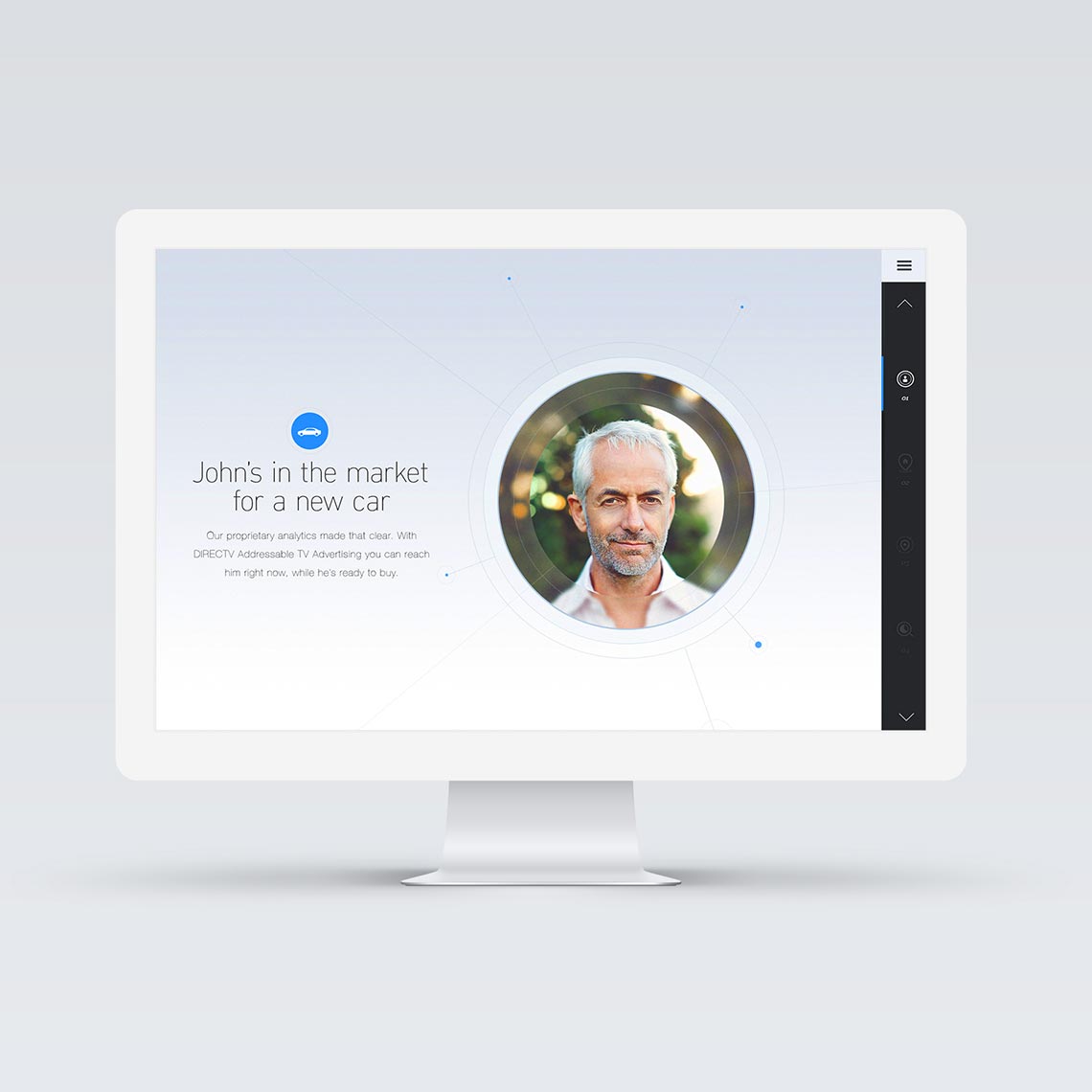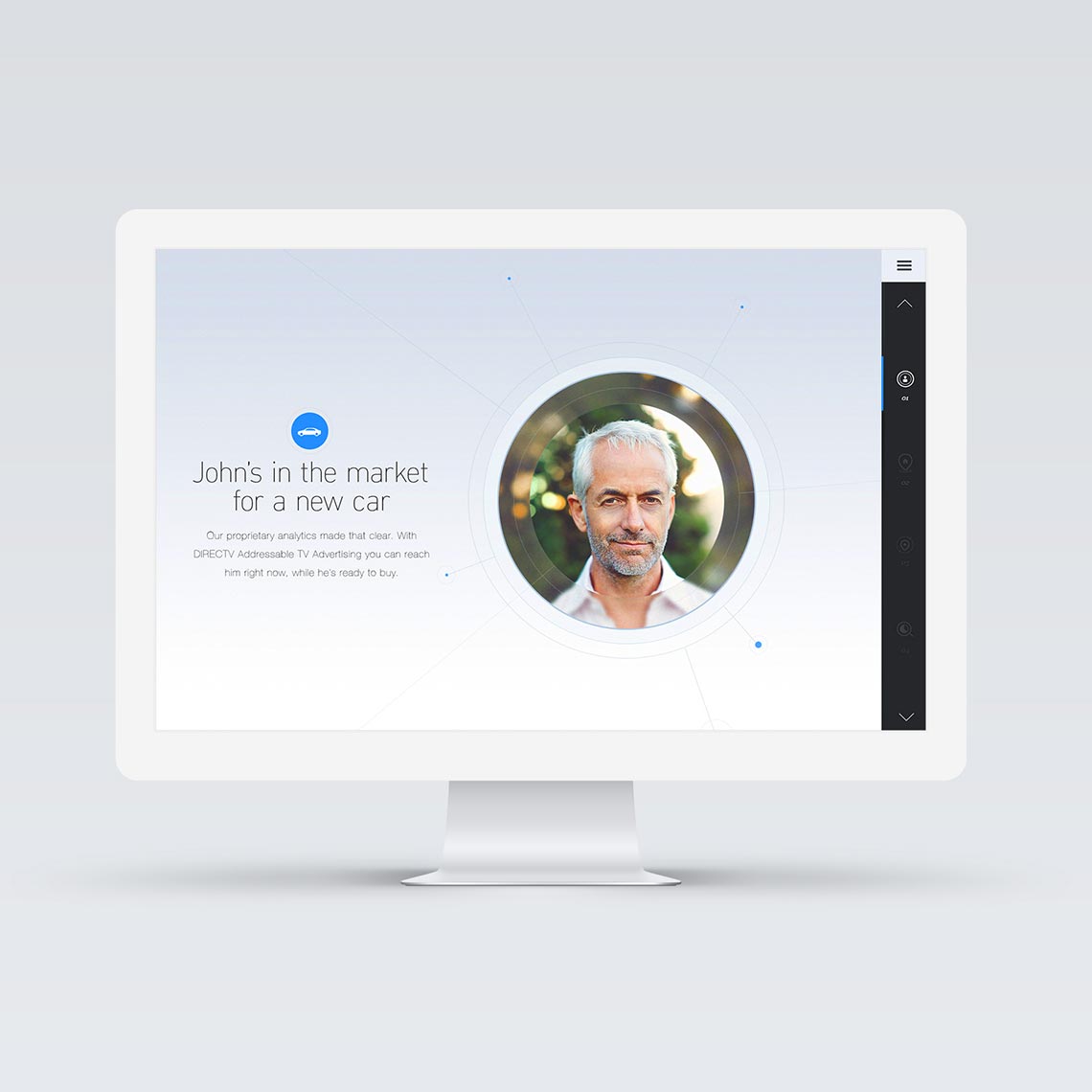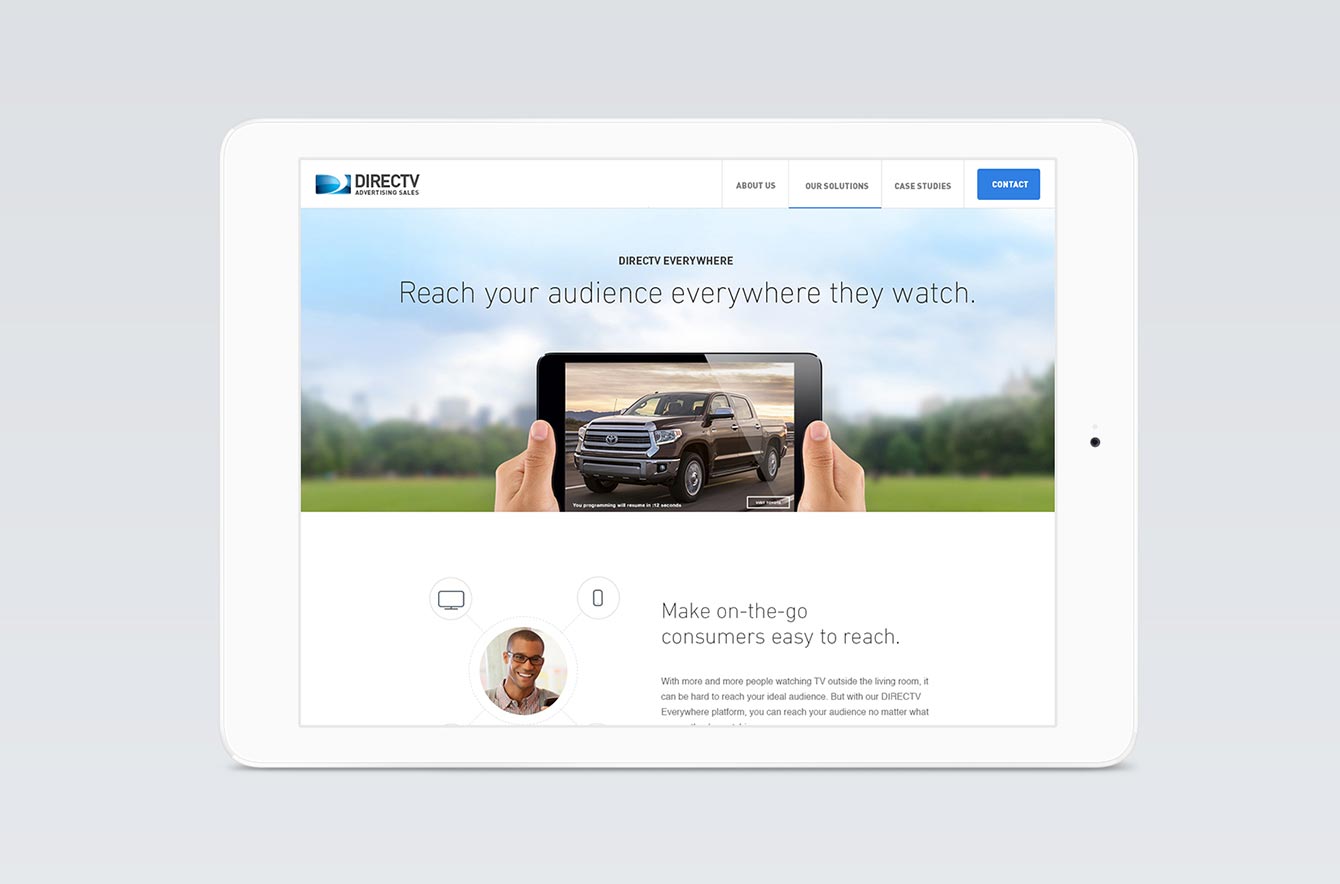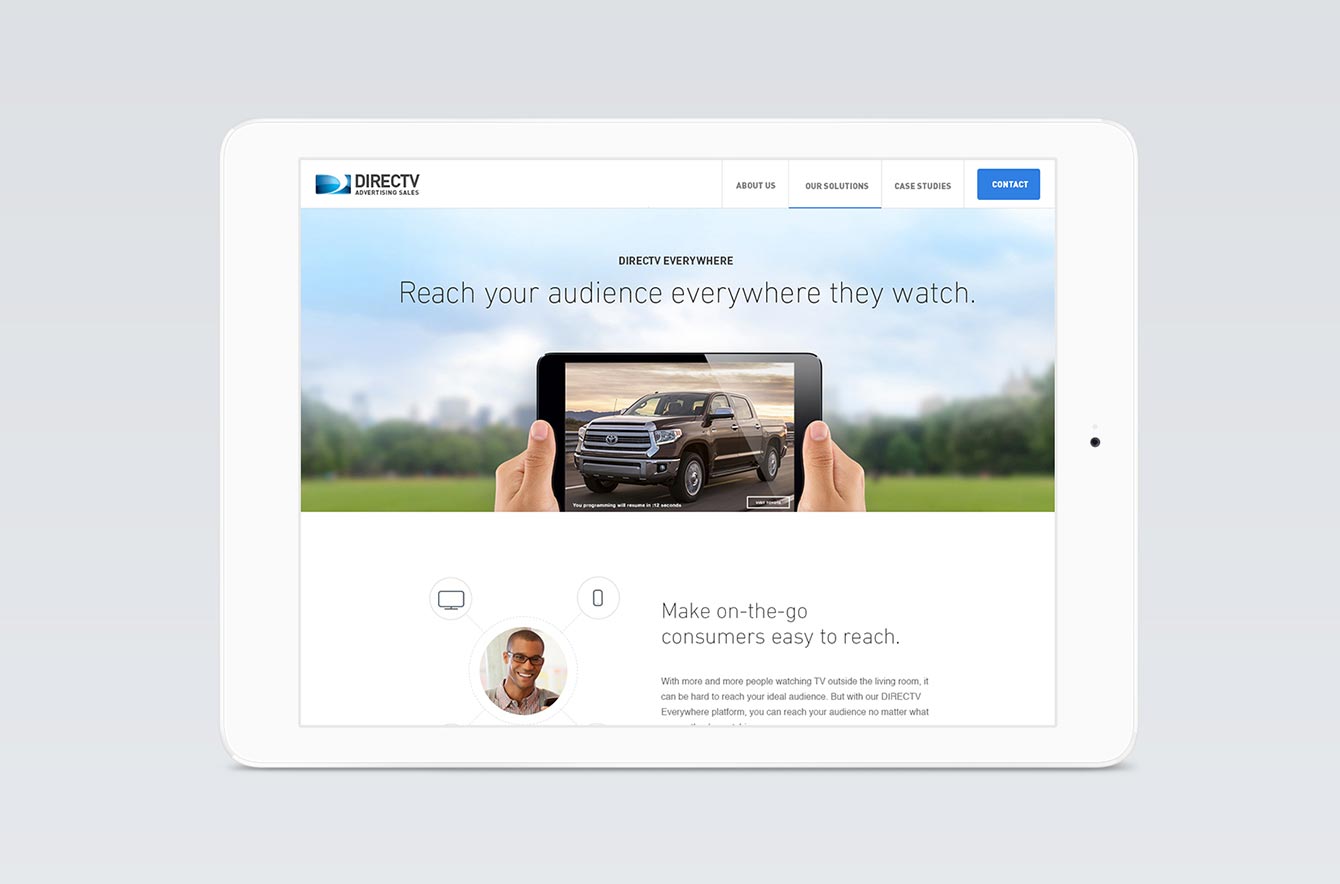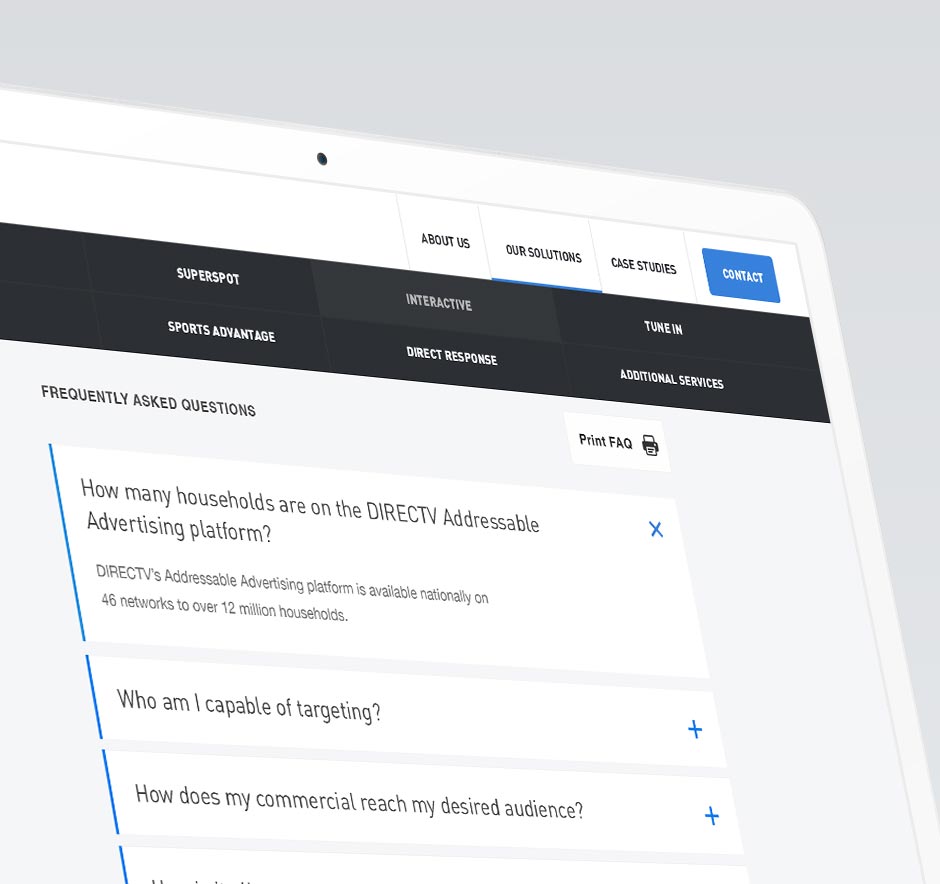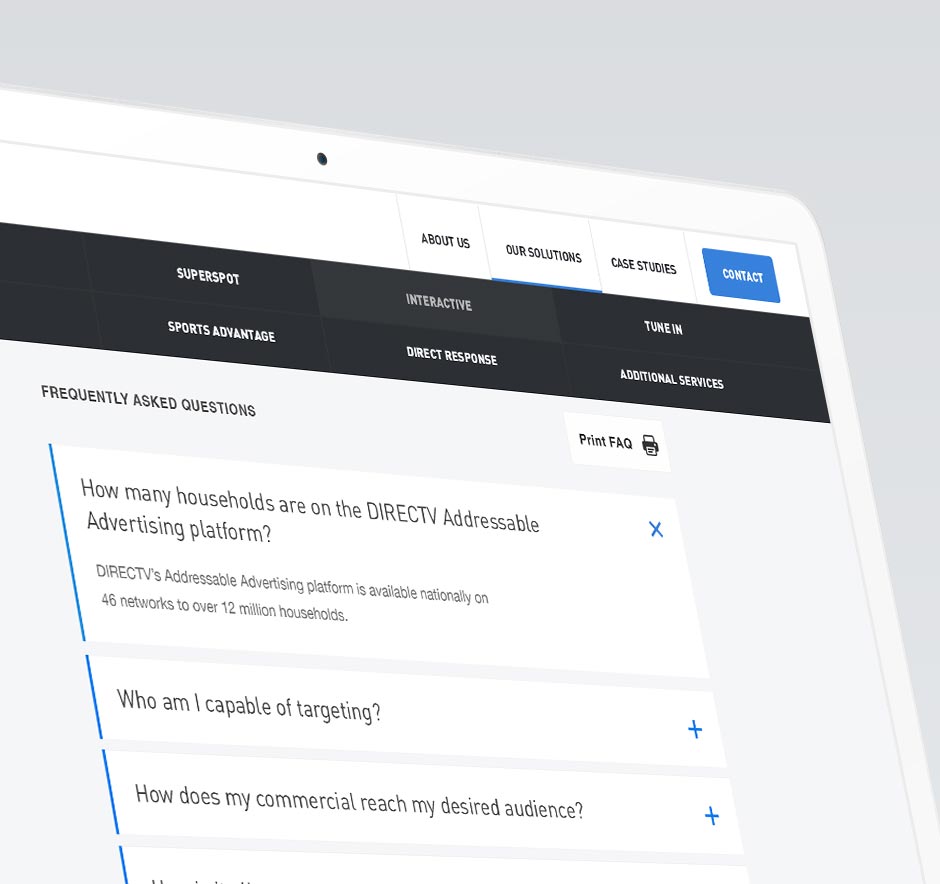 An educational landing experience
We created a landing experience to explain the benefit of addressable to clients. It extended into print.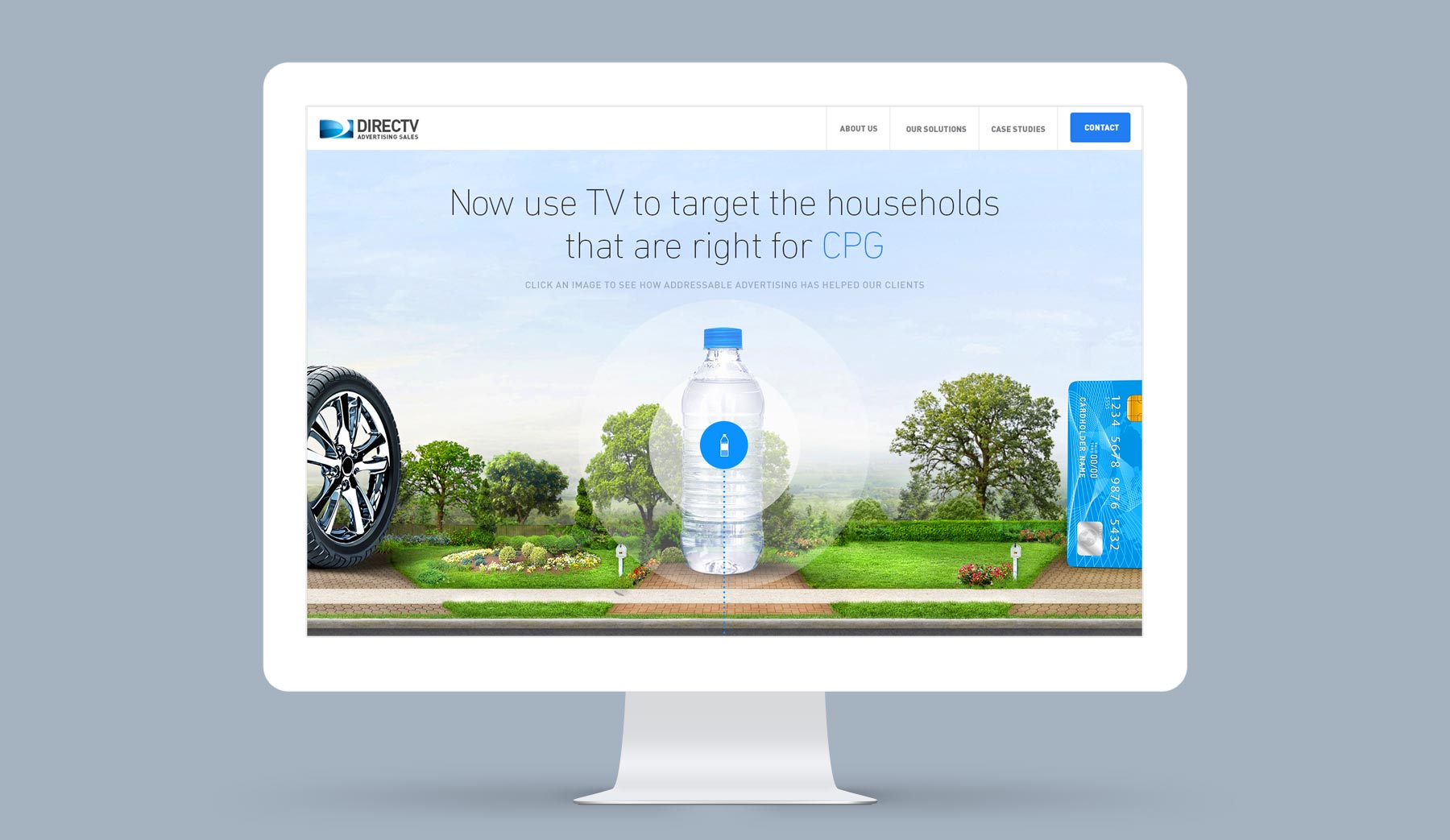 Ad sales icon set
The icon set uses line work to imply the precision of DIRECTV Ad Sales.


Additional page layouts
The DIRECTV Ad Sales website was created simple and with a flat map, making it easy to navigate on an ad buyer's busy schedule.